Testimonials
We value our patients' experience at Yamamoto Chiropractic. If you are currently a chiropractic patient, please feel free to complete the following Client Experience Questionnaire. The Questionnaire is in Adobe Acrobat format, and requires the free Acrobat Reader to view.
Download & Print Questionnaire
Dr. Samuel Yamamoto
Your Prescott Valley Chiropractor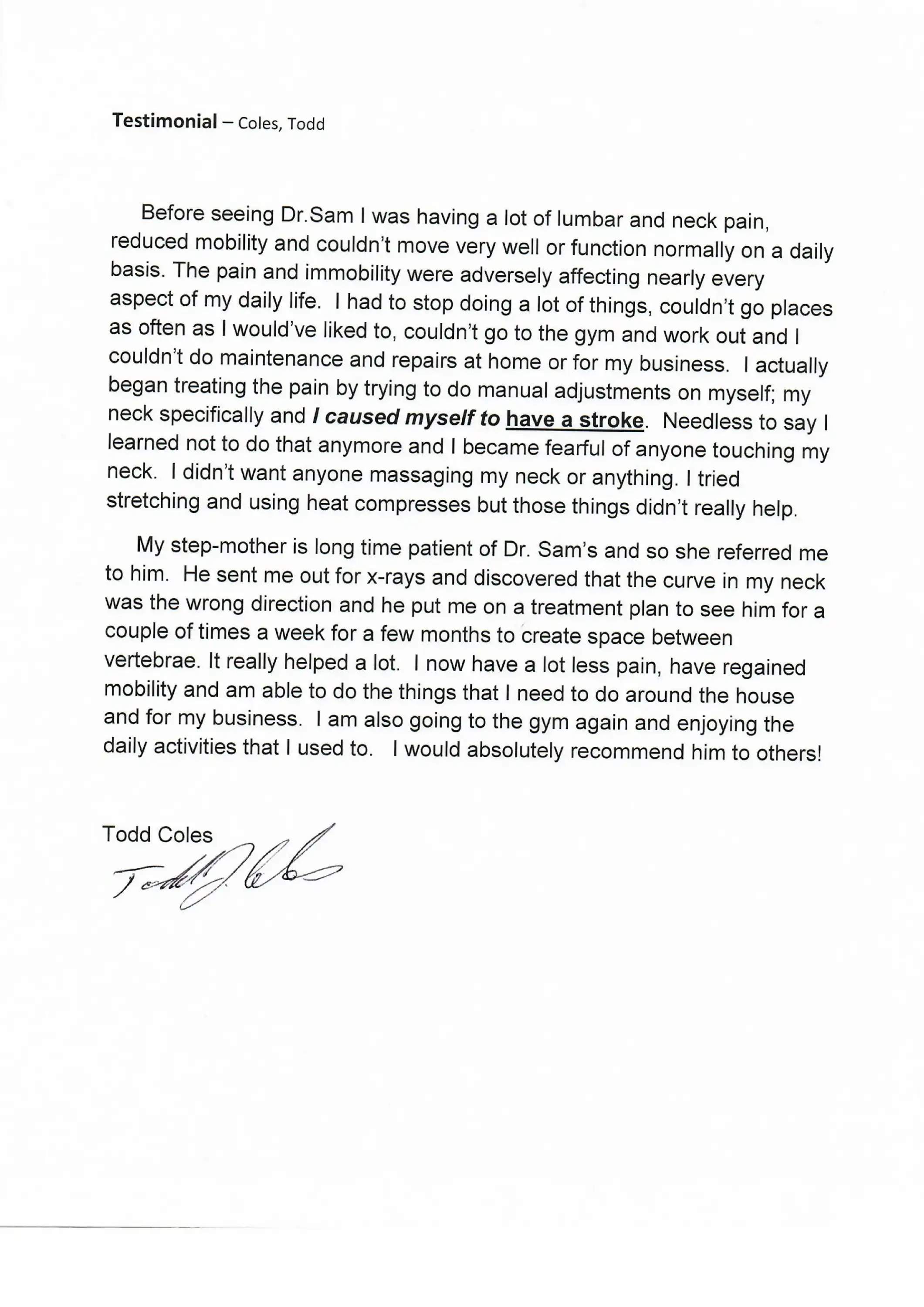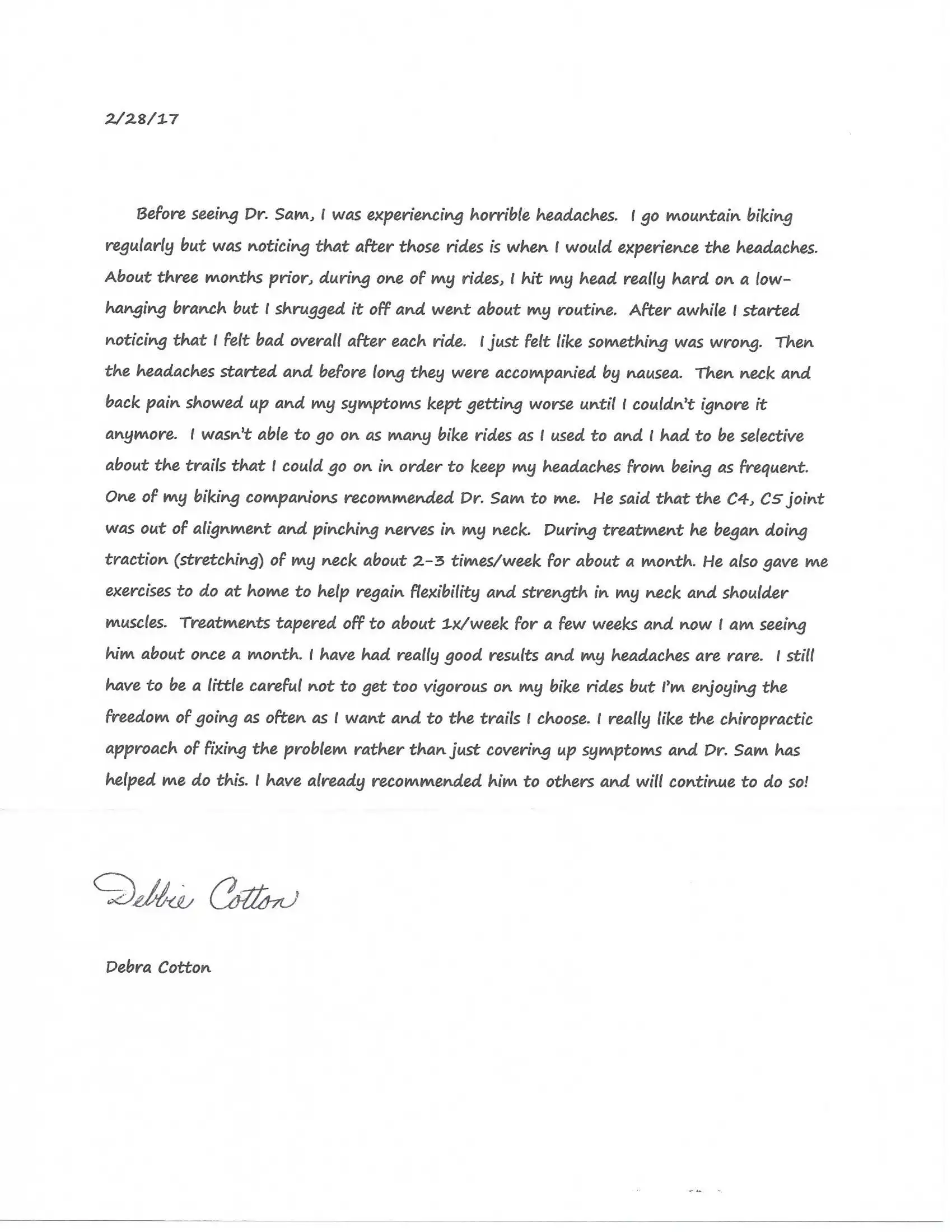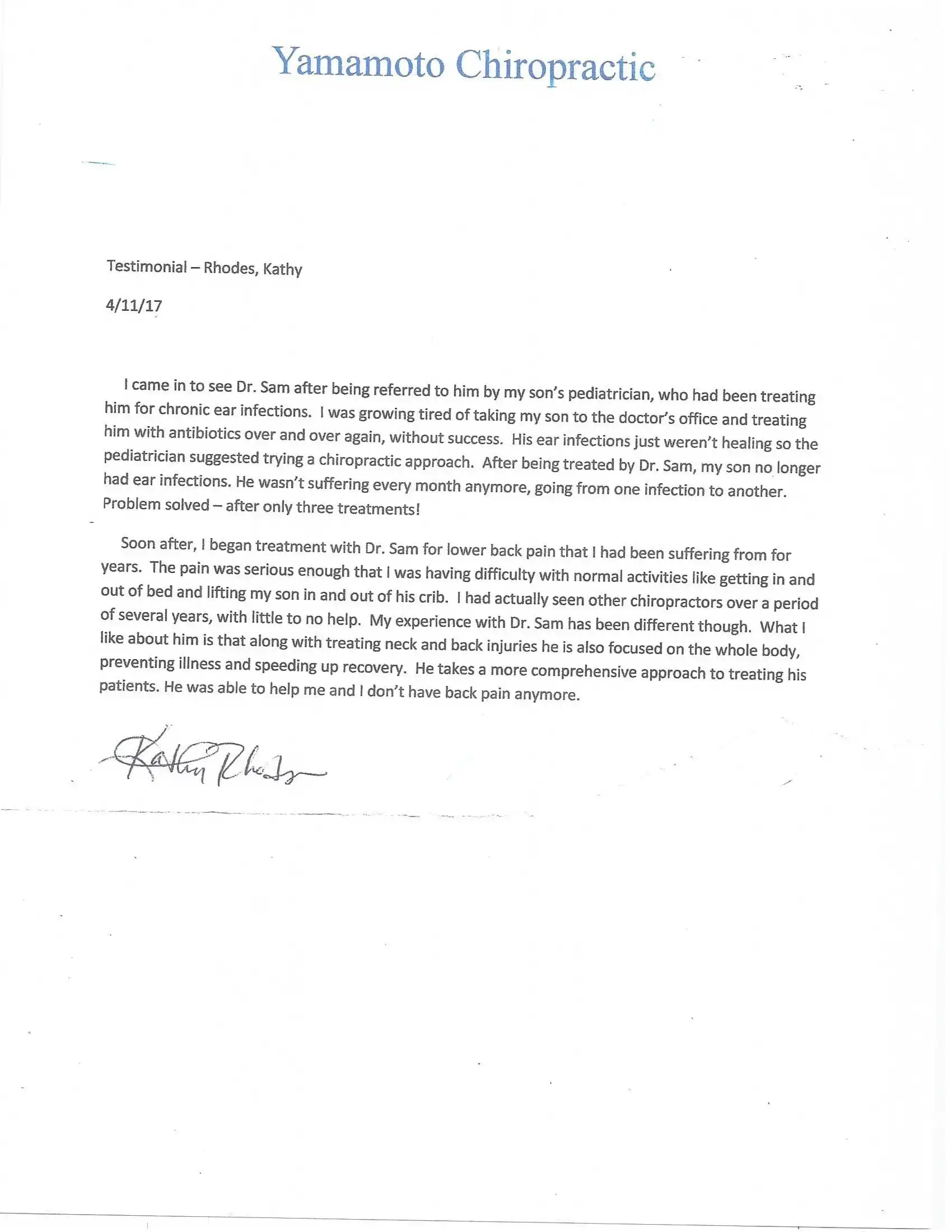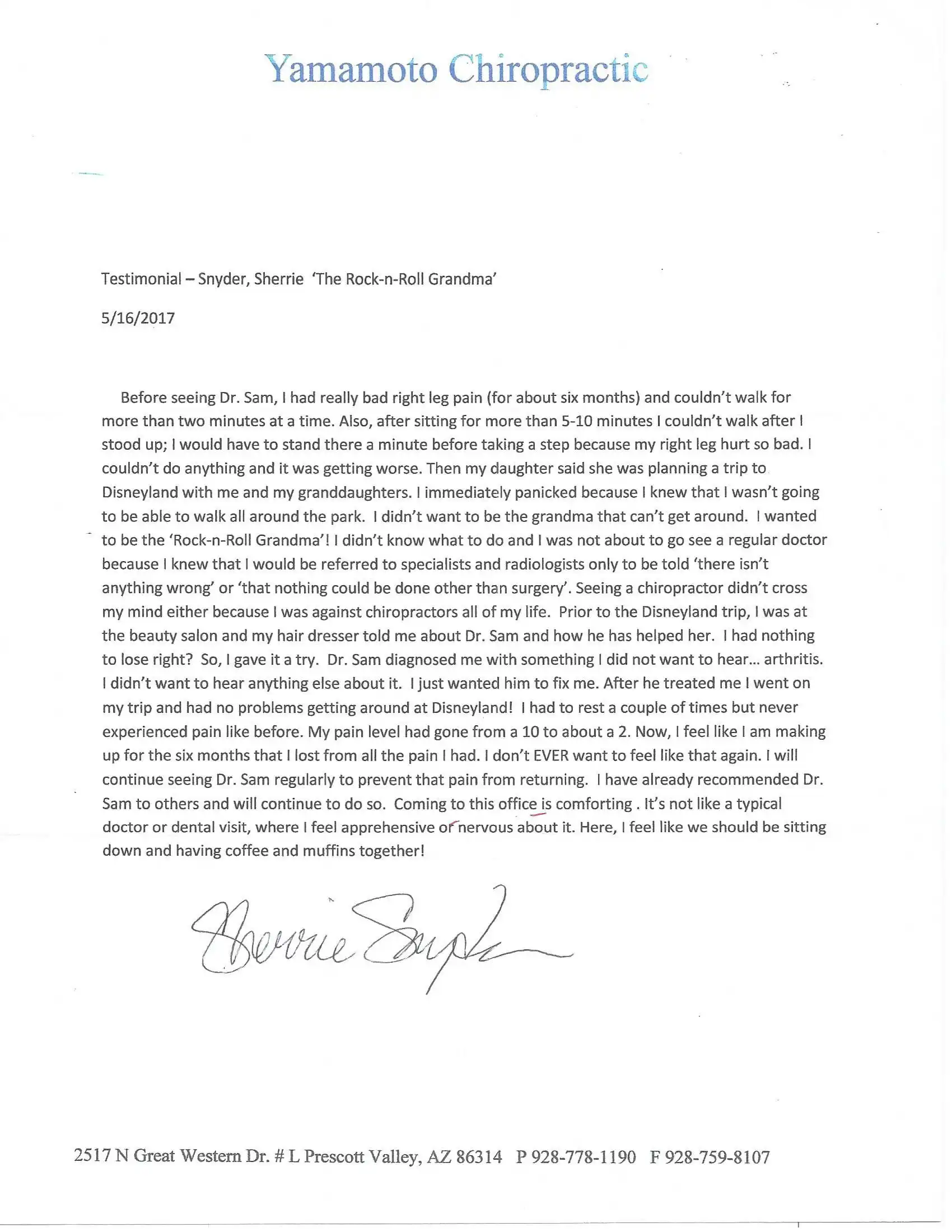 ---
From our patients…
"

I don't like doctors, hospitals, or medications, and I do everything in my power to steer myself and my family clear of all of them. When Dr. Sam first said he could fix a knee injury I had several years ago, I was doubtful, but after only a few sessions, the problem was gone! Since then, Dr. Sam has fixed my other knee, an ankle injury, a foot injury, and even an ear infection in my young daughter – which avoided surgery and ear tubes! I am a very active guy who leads a very active and physically demanding lifestyle, and it's a comfort knowing that I have Dr. Sam's healing hands to fix me up.

"

Glenn Stilson Prescott Valley Independence Trainin

"

I had had headaches all my life including migraines. I was given prescriptions for Verapamil and Imitrex tablets and nasal spray. He said "I might be able to help, may I try?" it is amazing – my headaches are gone. I never imagined I could get relief from a chiropractor. When my mother came to visit, she too got relief. We both appreciated the great care we received!

"

Irma Campbell-Cook, Prescott

"

Dr. Sam diagnosed the damage as torn ligaments and proceeded with treatment that caused me less pain and more rapid healing than I would have otherwise expected.

"

J.B.

"

The Doctor listens to what I have to say.

"

D.C.

"

Everyone is friendly and helpful. I know that I'm cared about and cared for.

"

J.L.

"

The Doctor has really helped my back, which in turn has improved my quality of life.

"

M.D.

"

I have never walked out of your office unhappy. I have never dreaded going in!

"

B.A.

"

I have been able to get out of bed and stand up straight now. I am a happier person when I'm not in pain. I am able to do more things without being uncomfortable.

"

G.N.